Welcome To Dirt Road Web Design...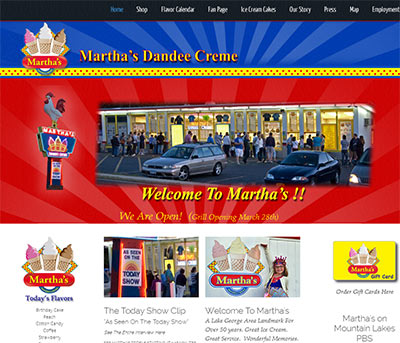 We specialize in creating simple, clean, inexpensive websites for artists, professionals and small businesses in Glens Falls, Lake George, Saratoga Springs and the Adirondacks.
A website is the single most important promotional asset you can have in attracting new business. We can help you capitalize on that fact by working with you to create a custom website that is effective for you and doesn't cost a lot.
Our websites are designed to be updated easily by site owners, or by us. We can make changes for you promptly and without any fuss at a fraction of what many web developers charge. All of our sites can be enhanced with advanced features including blogs, comments, media sharing, e-commerce or whatever features make sense to you as a site owner. We require no contract and will do as little or as much work as you want us to do.
Give us a call and we will be happy to answer your questions and help you get started.